Technology is the driving force behind any business, large or small. No company these days can survive without a heavy dependence on tech, but many are not taking full advantage of what it has to offer. Whether it's because they're unaware of the latest developments or simply don't think some technology is worthwhile, many start-ups and SMEs are missing out on the most amazing, cutting-edge tech without even realising it.
Could tech solve your problems?
Technology comes on in leaps and bounds, so keeping up with that rate of change can be difficult for small businesses juggling all sorts of priorities. Tech is, however, the lifeblood of any company – it keeps you relevant, it fuels growth and it helps you break into new markets and income streams. Without tech, no company can survive and thrive in the digital age.
Take American company Wells Fargo as an example. Responsible for over 70 million customers and $1.9 trillion, they adopted a customer relationship management (CRM) system to keep all their services in sync and online. By harnessing the power of this new technology, they are estimated to have saved 5,600,000 hours of extra work and halved end-user downtime.
For many start-ups and SMEs, however, much technology is an afterthought because they're chasing their big idea. While they may make use of the basics, most will fail to harness the full potential of modern technology. The vast majority of small businesses are working on tight budgets and perhaps can't afford to have their own Chief Technology Officer (CTO), which is where outsourcing comes in.
Is outsourcing the answer?
In order to use tech to your company's full advantage, you need someone with the experience and expertise to oversee your own unique tech roadmap. This means not only looking at how you're using technology now, but how you might use it in the future, as your company grows, the technology improves and the world around you changes. Things to consider might include:
Which technology to use – Each company has different needs. The tech solutions you choose should be the ones which match your criteria.
How to use it – Identify the areas that can be improved through tech implementation, and processes that should be automated for the company benefit.
When is the right time to implement it? – There is a right time for tech implementation, so you need to set the correct strategy and priorities to get the best outcome.
Who should help you implement it? – Choose the right tech partner and decide whether the tech team should be in-house or outsourced.
How often do you need to update it? – As business needs change, so does the tech to support them. Your tech strategy should be linked to the future of the business.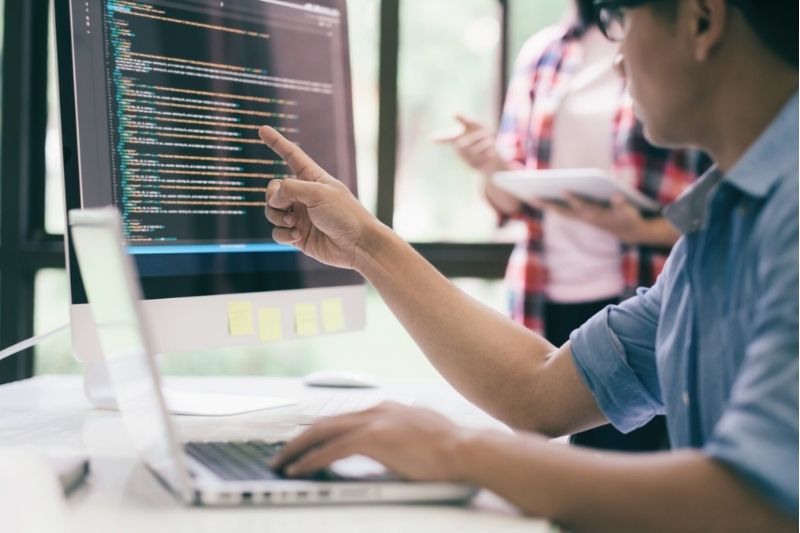 If you can't hire an in-house CTO, then outsourcing the job to a company such as ours is the very best option. Our virtual CTOs are able to handle every element of your technology roadmap, seeing you get the most from the tech you use so you can continue to grow and stay ahead of the competition. For more information on the services, we can provide, simply get in touch with the Atom CTO team today.