Building technology teams and operations that align with your business goals
Recruiting technical team members is hard and requires specialist knowledge and experience. Not all techies are born to lead and not all leaders need to be technical. We have recruited teams across the globe and understand the significant cultural differences that can play a part in whether the team you build or hire externally will work out in the long term. We also know that the team that built your initial tech platform may not be the best team to lead it forward.
We've worked within all stages of business lifecycle from just starting out to rapid expansion. We have built IT operations that have crossed borders and time zones and seen all the benefits and pitfalls that expansion can bring. We know how to manage remote teams and importantly we know how to ensure that remote workers still stay in tune with the business so they don't lose sight of the bigger picture.
Engaging with you and senior leaders to understand your culture and requirements
Implementing a process to find the right tech staff
Working with you and our nearshore / offshore partners to build a cost-effective team
Providing your organisation with the guidance needed to make collaboration a success
Setting Strategy
and Roadmap
We work with the leaders within an organisation to set strategy and build an operational model that will support the business goals and needs.
Atom CTO works with the leadership team to create the pitch deck, take part in meetings and be named as the CTO for the company.
Developing Tech
Solutions
We have developed and managed the build of mobile and web applications of varying complexity and are confident that we can work with you to create your vision.
Our job is to take a look at what you already have and give you open, practical advice as to whether what you have will work for what you need.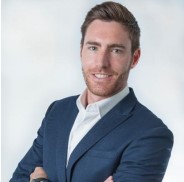 Dylan Martin,
Co-Founder, Accelerated Payments
"Atom has been our technology partner since inception and was an integral part in fast tracking our product release and ensuring that our vision for a best in class, customer centric platform was realised.
Atom's expert advice and structured development approach maintained our confidence in their ability to deliver. The Atom team are an absolute pleasure to work with and I would highly recommend Atom for start-ups or companies needing the IT skill set to grow their business and expand their digital footprint. "
Services provided:
CTO Advisory
Project Management
Vendor Management
App Development
Team Build
Assisting Equity Raise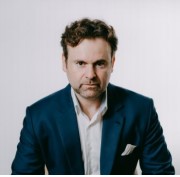 Oliver Gabbay
Founder / Director, Snippet Finance
"For several years the Atom team have been the go-to resource for all of my IT and infrastructure needs. They work quickly, accurately and deliver robust and adaptable products."
Services provided:
CTO Advisory
Project Management
Vendor Management
App Development
Team Build
Assisting Equity Raise
Download an overview of Atom CTO here with our history, processes and basic prices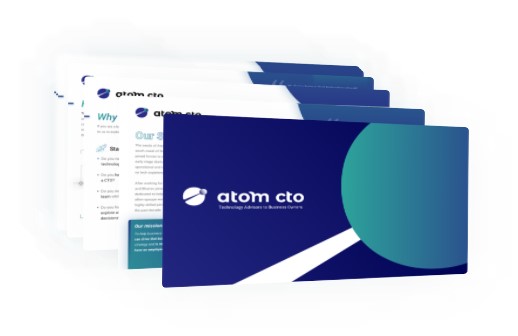 Book a call to learn how we can help your business
During our call we will deep dive into the challenges you are facing and we will give you an overview of how we can help.