Our Guest
In this podcast we talk with Trent Larson from the Magnetic North Acquisition Corporation

Trent is a Non-Executive Director at the MNAC and in our conversation we cover how Trent became involved with the MNAC, what the corporation invests in, what makes a good founding team and how MNAC are investing in businesses and ideas that are looking to profoundly change the world around us
Introduction
When you're a fledgling start-up looking for seed funding, you want to do everything you can to impress potential investors. Getting inside the mind of an investor can be difficult if you don't know what they might be looking for and how they approach a new business, so here we give you a few inside tips on what a potential investor might be thinking.
Have a customer base
Investors tend not to look to universities for investment opportunities, mainly because they aren't far enough on in the development process. Instead, they often look to smaller start-ups who can prove they are already fairly well established. You only need to have one or two customers to impress an investor, as well as having a developed widget and being cash flow positive or on the verge of it.
Investors always have one eye on the future and scaling up a business they invest in, so having a customer base and some money at your disposal make you a more attractive proposition. Once you have acquired a couple of customers, you've gone some way to proving your product is viable and has traction, which makes your offering all the more appealing.
Recognize your limitations
As a founder you are naturally proud of your company and all you have achieved through it. Your company is your baby, and you want to be with it all the time as it grows and develops. There may come a time, however, when you have to accept that you need help and may not be the best person to lead the business as it enters a new phase. The best investors are those who are willing to work alongside you as you begin to scale up, not taking over but putting people in place who can help during this sometimes tricky stage.
Strong founders are those who recognise their limitations and the strengths other people bring to the table. Your passion was what fuelled the business during its inception, and while that passion must continue to burn brightly during expansion, you also might also need people who are more used to the level of scrutiny which come with growing a business. If you want the investment, you have to prove you're open and willing to work with the people an investor might want to bring on board.
Build a great team
You can have the best product idea in the world, but if you don't have a strong team behind you, then there's no hope. Investors would far rather see an A-grade team working with a B-grade product than a B-grade team working on a phenomenal idea. A great team will be able to take a poor or mediocre product and transform it into something workable, or at least recognise when they need to go back to the drawing board.
Good people are hard to come by, whereas good ideas are ten a penny if you're creative enough. Build a strong team of people around you and you're guaranteed to catch the eye of investors, because it's the people that make or break a new business. Choose yours carefully and you'll be onto a winner.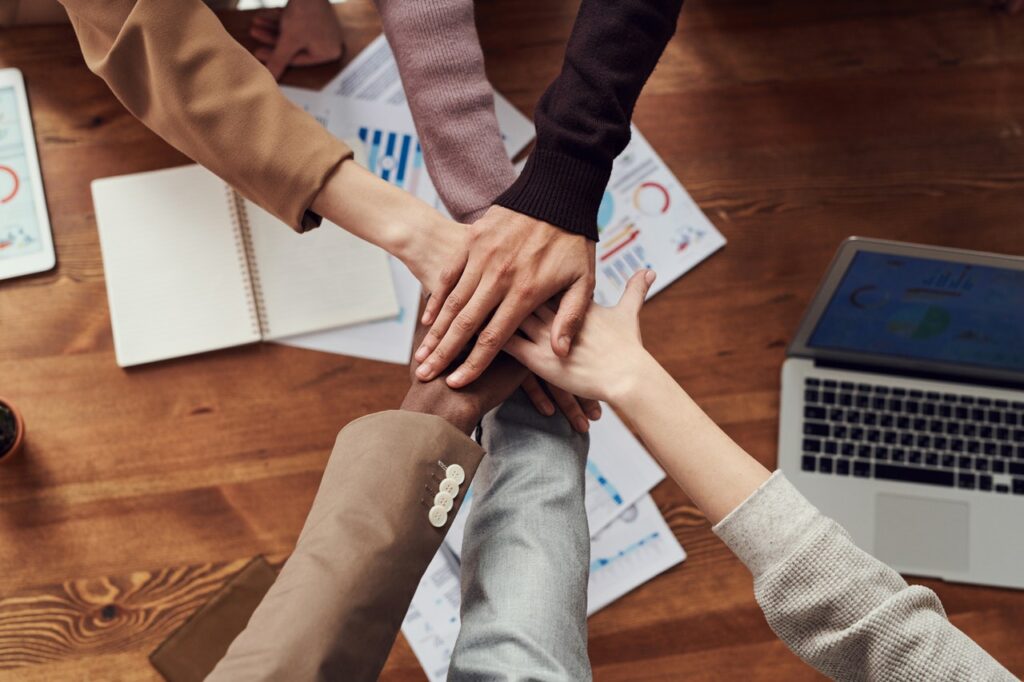 Take advantage of the current economic situation
We're just emerging from a period of intense uncertainty. Brexit and the Covid-19 pandemic created a perfect storm which resulted in 'scared capital', in other words, investors were incredibly reluctant to part with their cash unless they could be 100% confident of seeing a decent return on investment. The level of scrutiny your business might have been subjected to a few months ago would have been intense, but now we're seeing a relaxing around investment and more opportunities are rearing their heads.
There might be forecasts of a recession, but investors are once again opening their wallets and taking a few calculated risks on the companies they invest in. If your business is strong and ready to grow, then now might be the perfect time to start looking for seed funding and begin, with investor help, to scale up.
Know who to approach
Before you start looking for investment, it's important that you draw up an ideal investor profile. Many investors will want to put their money into companies who work in a field they are already familiar with and understand, so be on the lookout for those who have a background in your market or industry. If, for example, you are manufacturing products for the healthcare industry, there's very little point in approaching someone whose interests and business portfolio deals with hospitality or aviation.
Knowing who to approach is half the battle, because if they share your business interests, you're already halfway towards working your way into their mindset. Common ground and shared interests go a long way in building the rapport you need with a potential investor. Build up a profile of the people who might think on your wavelength and prioritise them, because they're the ones who are most likely to buy into your big idea.
Getting into the mindset of an investor means taking a step back and looking at your business from an outsider's perspective. That can be incredibly difficult to do when you're so personally involved in your enterprise, but taking a critical eye will help you work out where the strengths and weaknesses of your business lie.
Investment is as much about finding a mentor as it is about finding funding. Prepare to be flexible and allow other people in as you begin to expand, and take any advice you can when it's offered. Finding those who share your passions and interests is a good route into forming strong partnerships, so know your target audience, understand their way of thinking and perfect a knock-out pitch if you want to get the funding you need for the next steps.
Listen to the full podcast