The right technology will deliver growth for your business
We have well over 50 years of combined experience in building technology platforms across a range of industries. We have developed and managed the build of mobile and web applications of varying complexity and are confident that we can work with you to create your vision.
Our experience gives us the ability to design and develop solutions for you that take ideas and best practices from across multiple industries and sectors. Having managed complex technical implementations we can help de-risk your projects and manage them in a way that gives you total control and transparency. We also have an extensive network of partners that we have worked with over the years so can draw on top quality expertise if needed.
Working with your teams to understand the key pain points within your business
Assessing to what extent technology can solve those pain points
Defining the technology solution to put in place and creating an execution plan
Executing that plan and developing the solution that is required
Managing external resources and vendors on your behalf
Setting Strategy and Roadmap
We work with the leaders within an organisation to set strategy and build an operational model that will support the business goals and needs.
We have recruited teams across the globe and understand the significant cultural differences that can play a part in whether the team you build or hire externally will work out in the long term.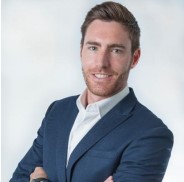 Dylan Martin,
Co-Founder, Accelerated Payments
"Atom has been our technology partner since inception and was an integral part in fast tracking our product release and ensuring that our vision for a best in class, customer centric platform was realised.
Atom's expert advice and structured development approach maintained our confidence in their ability to deliver. The Atom team are an absolute pleasure to work with and I would highly recommend Atom for start-ups or companies needing the IT skill set to grow their business and expand their digital footprint. "
Services provided:
CTO Advisory
Project Management
Vendor Management
App Development
Team Build
Assisting Equity Raise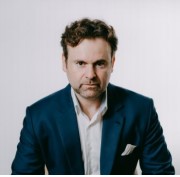 Oliver Gabbay
Founder / Director, Snippet Finance
"For several years the Atom team have been the go-to resource for all of my IT and infrastructure needs. They work quickly, accurately and deliver robust and adaptable products."
Services provided:
CTO Advisory
Project Management
Vendor Management
App Development
Team Build
Assisting Equity Raise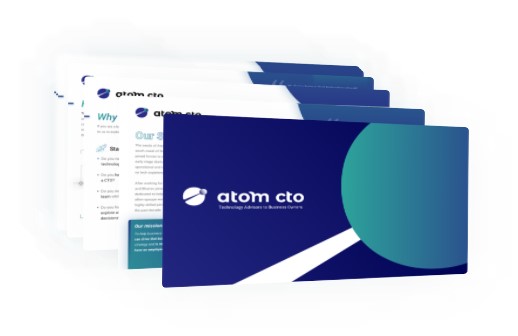 Download an overview of Atom CTO here to see how we can help your business
Reach out to us and tell us your challenges and we'll set up a meeting to discuss how we can help you.